New Żmigród
Logo
Branding
Packaging design
Advertising
Catalogues
Website
Zakłady Mięsne Nowy Żmigród have been present on the market since the beginning of the 1990's. From the very start the company's production has been based on traditional, regional recipes, passed down from generation to generation, as well as high-quality meat from local farms. Nowy Żmigród's products are addressed to customers expecting the highest quality and an unforgettable tasting experience.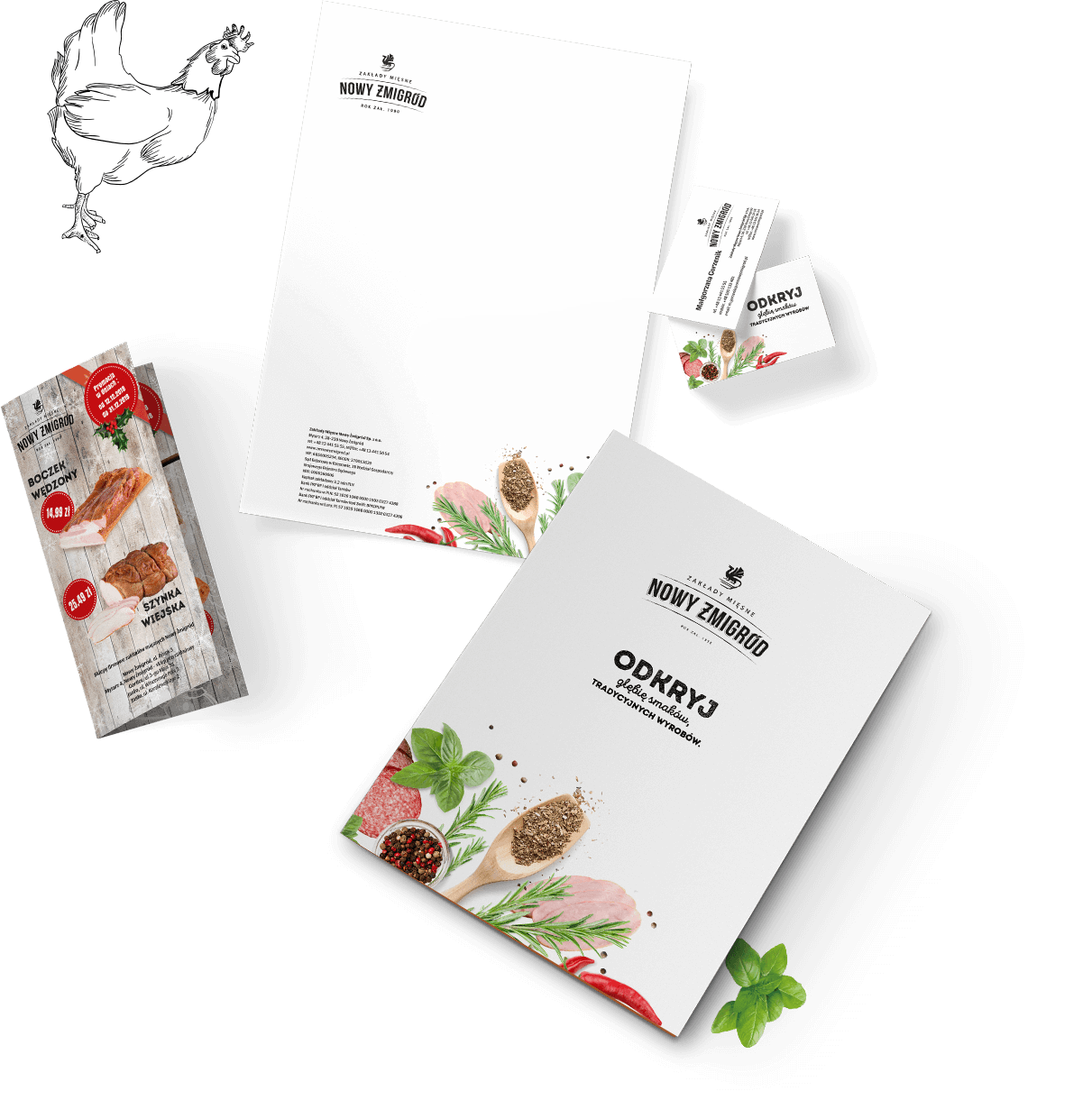 Packaging and advertising materials design
Our job was a complete rebranding of our Client's company. We designed a new logo, as well as all the visual identification elements, packagings, labels, leaflets, posters - we were also responsible for the design of the packaging of Nowy Żmigród showrooms. The culmination of our activities was the creation of a brand new company website.